WHAT IS THE VETERANS FIRE CORPS?
The Veterans Fire Corps (VFC) is collaborative initiative of the California Conservation Corps (CCC), Conservation Legacy (CL) and the Student Conservation Association (SCA) run in partnership with state and federal agencies including the US Forest Service (USFS), the Bureau of Land Management (BLM) and the Corporation for National and Community Service. The VFC engages recent era Veterans on priority hazardous fuels projects while developing the next generation of wildland firefighters.
WHY JOIN THE VETERANS FIRE CORPS?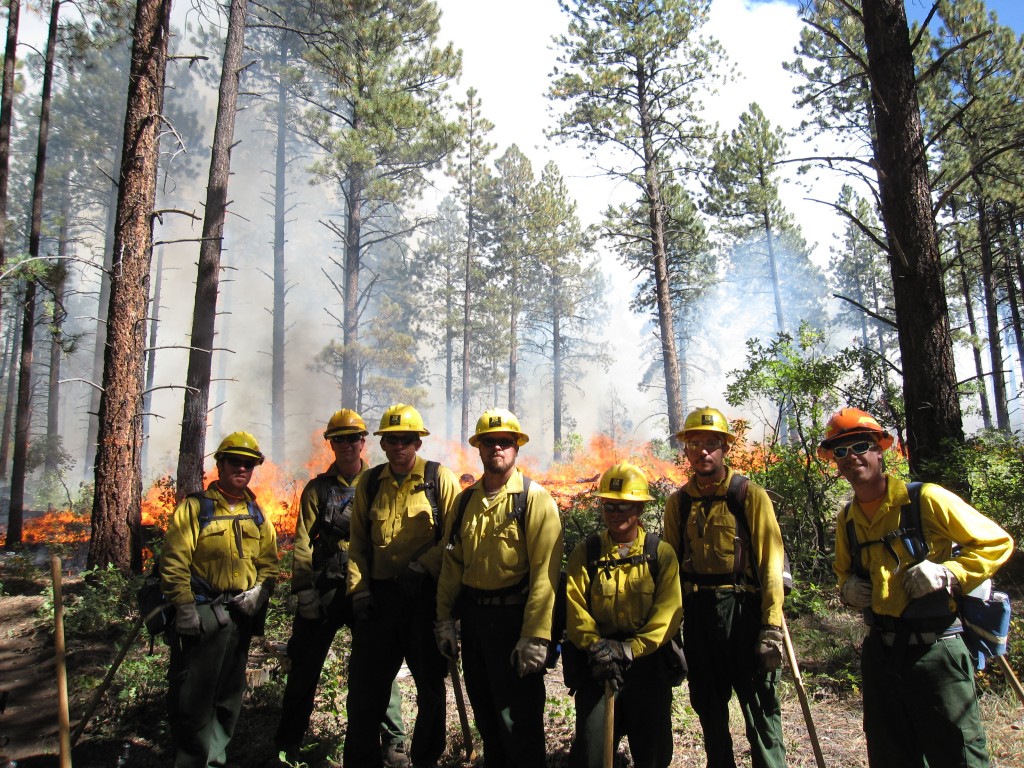 TO LEAD AND INTEGRATE
The program is focused on helping veterans transition to civilian life by leveraging their leadership experience to meet pressing conservation needs on public lands while providing job training for future employment in the wildland firefighting field.
"The work is tough and dirty but is purpose-driven, which I believe is very attractive to veterans.  There's also the excitement and adrenaline rush that pushed us toward the military. There is a sense of national service which all of us are proud to be a part of." –Lew Sovocool, former VFC leader and supervisor
FOR PURPOSE
VFC members share a new mission in life with other Veterans.  Through meaningful work experiences, program participants protect our nation's forests, grasslands and neighboring communities from wildfire while meeting the United States Forest Service's employment needs with the next generation of diverse public land managers and employees.
"There's a sense of teamwork and camaraderie that exists in wildland firefighting that is very similar to that which we all experienced in the military." –Lew Sovocool
FOR CAREER
Most past program participants have moved into jobs as wildland firefighters.  The program encourages growth and advancement through training and substantial on-the-job, preparing veterans to step into a career in Wildland Fire Fighting. At the conclusion of each session, each participant is provided guidance and support while applying for positions with federal, state, local and private fire management agencies.
"With the combination of all the classes, contacts, and me being a badass, I have landed a job on a fire engine for the upcoming season and plan on making wildland firefighting my career." –Ross Schumaker, former VFC leader
TO GIVE SOMETHING BACK
Squads work on fire mitigation/fuels reduction projects on public lands, giving back to the surrounding communities by mitigating some of the dangers that wildfire can present, giving meaning to the service VFC crews provide.