The Veterans Fire Corps (VFC) is collaborative initiative of the California Conservation Corps (CCC), Conservation Legacy (CL) and the Student Conservation Association (SCA) run in partnership with state and federal agencies including the US Forest Service (USFS), the Bureau of Land Management (BLM) and the Corporation for National and Community Service. The VFC engages recent era Veterans on priority hazardous fuels projects while developing the next generation of wildland firefighters. The VFC successfully addresses two needs 1) veterans who need a way to transition from military to civilian service and 2) land management agencies who need highly qualified and well trained employees. The VFC builds upon the knowledge, leadership experience and training of the men and women who served in the armed forces, retraining them and refocusing their mission to protecting our public lands from the threat of wildfire.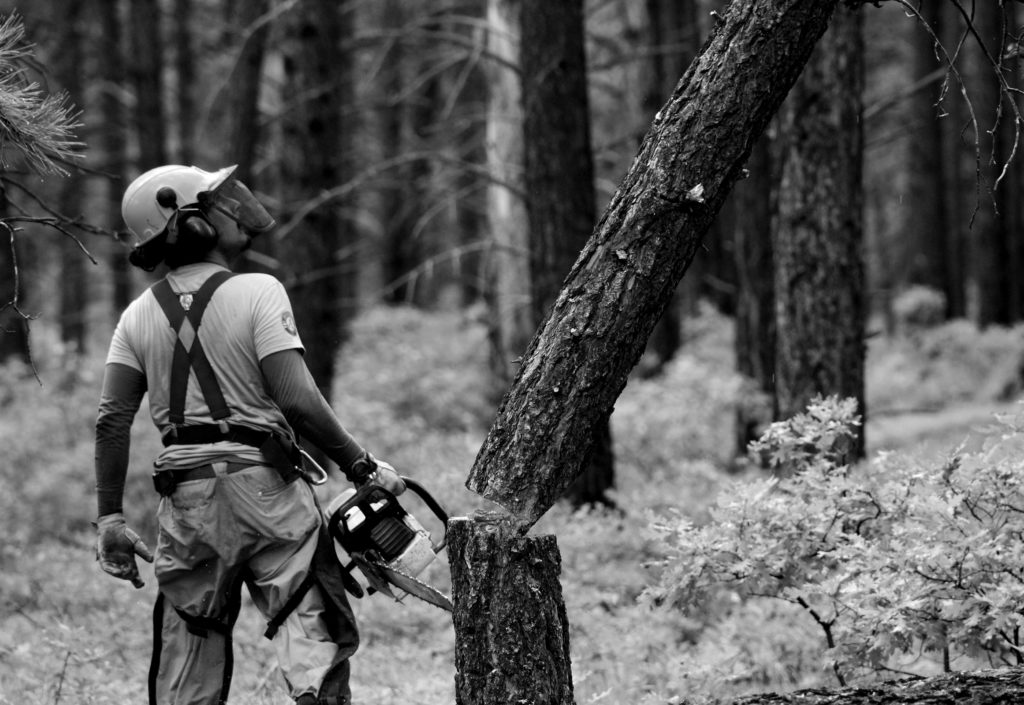 THE MODEL: The Veterans Fire Corps targets recent era Veterans, generally between the ages of 23-35. Veterans joining the program are AmeriCorps members, receive a living stipend, training, and support while working on projects varying in length from 12-weeks to six months. Veterans enrolled in the program receive all mandatory training to become certified as a Firefighter Type 2. They are then utilized on thinning projects, pile burning projects and prescribed burns.
Since 2011, Conservation Legacy, the California Conservation Corps, the Student Conservation Association, Montana Conservation Corps and other conservation corps have engaged over 1,000 veterans on projects nationwide. The majority of VFC members have been hired onto a wildland fire crew with a state or federal agency, found employment with a land management agencies in a job unrelated to fire, returned to participated in or lead additional VFC crews or continued into higher education for natural resource management.
Most applicants applying to the program are searching for a way to transition from the military to civilian world. The mission of the program completes when, after serving with the Veterans Fire Corps, crew members gain employment as wildland firefighters. Because many of the VFC crews work alongside agency fire crews, they often are able to network and learn about opportunities locally and make connections.
PROJECTS: The projects VFC crews complete are critical to forest and community health across the country. Wildfires continue to burn hotter, faster and more frequently. Fuels reduction, fire mitigation and prescribed burn assignments that VFC crews are tasked with are critical to insuring that, if a wildfire does burn, effects are mitigated.
53% of veterans indicated they have gained or are pursing related post-program employment.

90% of veterans surveyed indicated that VFC assisted them in adjusting from military to civilian life.

94% of veterans surveyed indicated that the VFC prepared them for entry-level employment in wildland fire. (2016 VFC Program Data)
IMPACT: Veterans Fire Corps impacts the Veterans engaged with VFC as well as communities where VFC crews operate. The VFC helps Veterans transition from military service to equally meaningful civilian service in a structured, safe and impactful way. The transition is facilitated by completing meaningful work in local communities protecting people, property and resources from the threat of catastrophic wildfire.